Heat-Friendly Wigs: What You Need to Know
Wigs allow us to sport a new look every day. But when selecting a wig it is often difficult to know where to begin. Choosing between human hair and synthetic hair is one of the hardest decisions you will make when selecting a wig. But did you know that there is one hair fiber that has the both worlds of styling versatility of human hair wigs and staying power of synthetic wigs? Yes, it is the heat-friendly synthetic fiber. Heat resistant synthetic fiber is more luxurious and realistic than any other synthetic fiber, thus giving you the heat styling benefits of human hair without high investment of it. Find more information about heat-friendly wigs below.
Heat-friendly wigs are special synthetic fiber wigs that can withstand the wear and tear of heated styling tools. Although these realistic wigs are not made of human hair, they are made of man made strands that look and feel just like real, naturally growing hair. For women who want to have fun with their hairstyle, a heat resistant wig may be a good option.
Why Heat-friendly Wigs?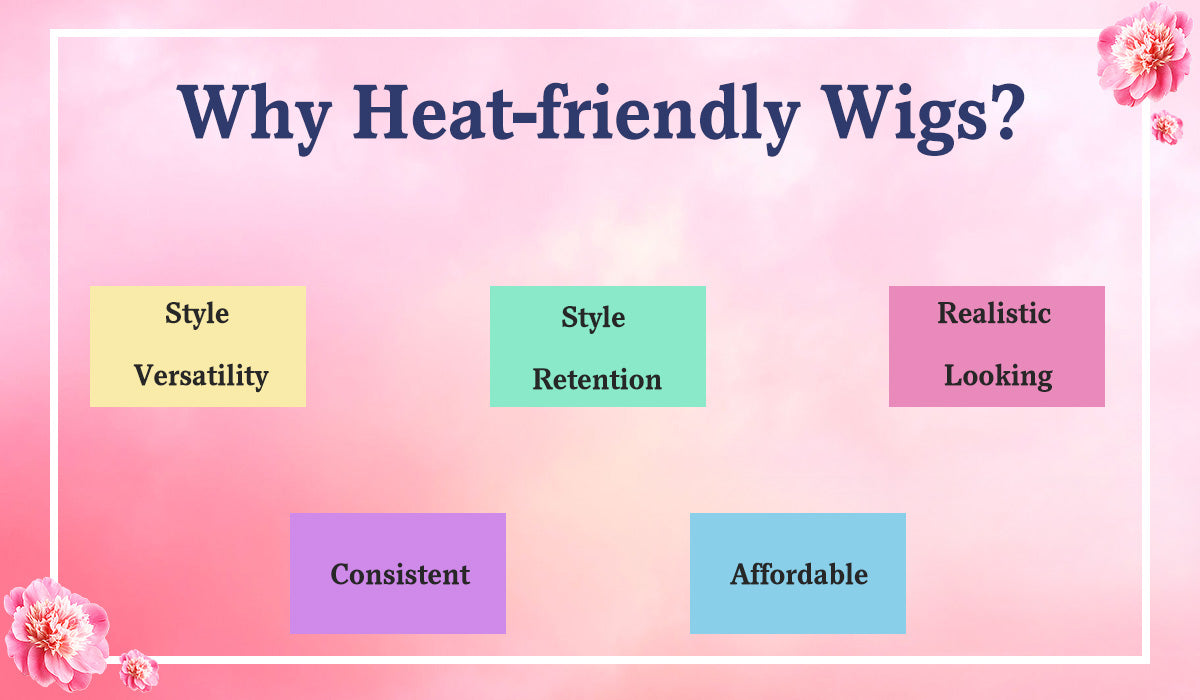 As mentioned above, synthetic wigs have the advantages of both human hair and synthetic wigs. Of course, its benefits are not limited to the above.
Style Versatility. Heat Friendly Synthetic Wigs can be styled and restyled to allow for versatility.
Style Retention. Like traditional synthetic wigs, heat friendly synthetic wigs have style retention; after they become wet and air dry, they will return to their most recent heat-styled look without having to be styled again.
Realistic Looking. They are typically less shiny than other synthetic wigs.
Consistent. They will not react to weather.
Affordable. If you must have a wig that can be heat-styled, heat-friendly synthetic wigs are typically more cost-effective than human hair wigs.
Tips for Heat-friendly Wigs
One of the main concern of heat-friendly wig wears is the longevity. With a lifespan of only a few months, they do not last as long as human hair wigs or traditional synthetic wigs. That's because it's easy to get tangled. Heat friendly synthetic wigs can become nappy if they are restyled excessively or exposed to abrasive actions (such as your head against a pillow or seat back). Still, heat resistant wig is more expensive than regular wigs. Therefore, you'd better take special care of these fibers in order to have a good look.
Brush with a wide-tooth comb
Whether your wig is straight or curly, you need to stick with a wide-tooth comb. A paddle brush is a big no-no. A paddle brush pulls the fiber of the wig downwards. When the brush is removed, the hair springs back upwards and tangles with adjacent strands. Minimize frizz and protect your wig with a with a wide-tooth comb. 
Wash with lukewarm water
Heat-friendly synthetic wigs are great because they are so versatile. If you want to go curly, you can! What about straight? Yes! However, you may want to return your wig to its original style. Once you wash it, it will return back to its original style once dry.
Limit the wash frequency
You don't have to wash this wig every other time you wear it, because washing, conditioning and drying your heat friendly fiber style is going to create wear and tear. You can't avoid the friction on the wig. So go as long as you possibly can on the wig before you wash it. After the first time you wash it, the wig will look a little bit different and that's partially because you are washing off some of the silicon. It may lose some of the luster and sheen that it has before you wash it.
Keep the conditioner away from the roots
When washing your heat-friendly wigs, keep the conditioner away from the roots. Conditioner, while fantastic for the ends of a wig, can undo knots in fake scalp or lace front, which can lead to loss of fiber or shedding.
Introducing Our Latest Heat-friendly Synthetic Wigs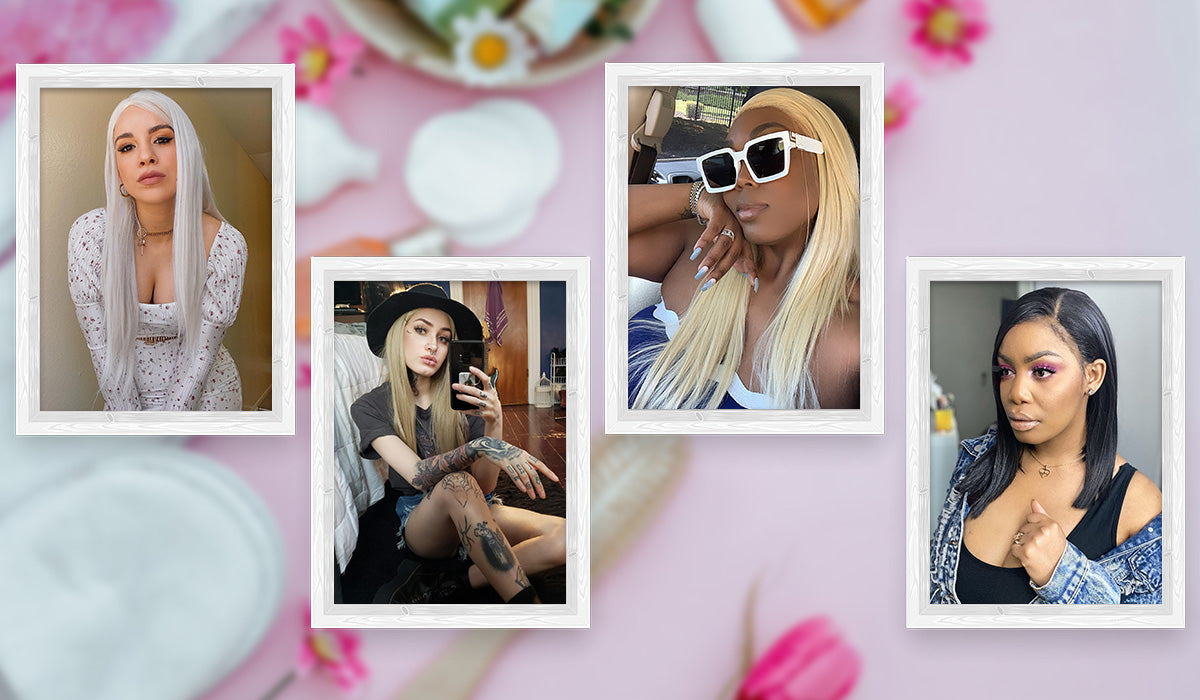 New from MildWild Wigs: heat friendly wigs — made from Kanekalon material that is specifically for heat friendly fiber. If you're looking for a wig with unlimited versatility, MildWild Wig has over 30 heat-friendly styles to choose from. Heat friendly synthetic wigs make it easy to change the style and look of your wig from straight, to wavy or curled, giving you endless styling options. These low maintenance wigs are specially designed to retain their original style, even after heat styling and washing.
These versatile heat-friendly wigs allow you to change your hairstyle in a snap! Try these realistic wigs today!